I'm pleased to announce my new podcast, Ask Canada Immigration Lawyer Evelyn Ackah. Every month I answer your questions about moving to Canada and the U.S. If you have questions about immigration to Canada or the United States, contact Evelyn and I will try and answer your questions on a future podcast.
Listen Now:
In this introductory episode, I explain my background and why I'm passionate about immigration law.
We live in an increasingly mobile world where crossing borders seamlessly is important to achieve professional and personal goals. Immigration makes a difference in many lives:
Businesses need to hire foreign workers to fill critical roles
People want to immigrate to join their family
Students are looking for educational opportunities or a semester abroad
Expat workers who want to update their immigration status
Tourists who want to travel and vacation
Whatever your personal immigration goal, Ask Canada Immigration Lawyer Evelyn Ackah has the answer. With over 20 years of experience in immigration law, Evelyn Ackah exclusively practices immigration law. Why? Because as an immigrant herself, Evelyn knows the challenges, opportunities and questions that expatriates have, and the difficulty in finding a trusted, responsible and knowledgeable person to guide them on their immigration journey.
I Smooth The Way to New Opportunity
For Work. For Family. For Life.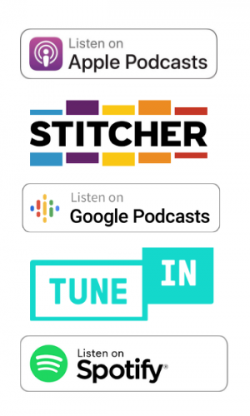 As the founder and managing lawyer at Ackah Business Immigration Law, I have practiced immigration law for over 20 years. In my podcast, I answer your questions about moving to Canada and the U.S. for work, for family, for life.
Each month I discuss an important immigration topic and answer your questions. I will also invite immigration and cross-border business guest experts on the podcast.
I started this podcast to share what I know about immigration law and help you make the best possible decisions about immigration.
The podcast is available wherever you like to listen, including Apple, Stitcher, Google, TuneIn and Spotify.
I'd be honoured if you subscribe to my immigration podcast. If you are interested in immigration law and cross-border business, you don't want to miss an episode. I will be sharing the latest news and updates on Canada and U.S. immigration law, plus important information about the opportunities and challenges for employees and companies who need to navigate between countries for business reasons.
Click here to subscribe on iTunes

Click here to subscribe on Google Podcasts
Click here to subscribe on Stitcher
Click here to subscribe on Tunein
Click here to subscribe on Spotify
New episodes are released monthly. Please share, rate, review, and subscribe to our news, updates and tips. Reviews help other listeners find the podcast and decide if the Ask Canada Immigration Lawyer Evelyn Ackah will be useful to them. Please give me a review on iTunes.