Express Entry Updates
Express Entry is Canada's skilled-worker immigration application system, launched in January 2015, to attract high-skilled foreign workers and former international students who want to live in Canada permanently and whose in-demand skills are needed by employers across the country. Express Entry is based on a scoring system with points for skills, experience education, language, family in Canada and other qualifications.
IRCC annually updates the minimum proof of settlement funds required for skilled immigrants to move to Canada based on changes in the cost of living, which can impact your Express Entry qualifications. For a single person arriving unaccompanied in Canada, in 2019 this is an increase from $12,474 to $12,669. The amount of money applicants must be able to prove is available for their living expenses their first year in Canada depends on the size of their family, additional funds are required for family members who are accompanying you to Canada.

If you have already completed your online Express Entry application, you may need to update it to prove you have the required funds available.


January was a record-breaking month for Express Entry draws with 11,150 candidates receiving invitations, the largest number in the 5-year history of the program. January also ended with a score of 438, the lowest CRS in 16 months.
What's Your Express Entry Score?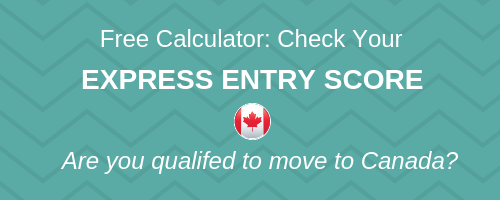 Are you qualified to move to Canada? Our free Express Entry score calculator will help you evaluate if you qualify to move to Canada as a federal skilled worker and become a Permanent Resident. Try our free Express Entry score calculator on the Ackah Law website.
For more information about Express Entry and your qualifications to move to Canada, contact us.