New research by Statistics Canada shows that companies owned by immigrant entrepreneurs create more job and have higher growth than companies owners born in Canada. Immigrant-owned businesses accounted for 25% of all net new jobs created in the private sector yet are only 17% of all businesses. According to the study,
The results revealed that private incorporated immigrant-owned firms were much more likely than firms with Canadian-born owners to be job creators than job destroyers.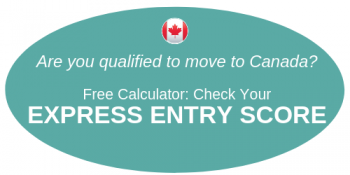 The study was conducted over a 10 year period and showed that "young firms" owned by Canada immigrant entrepreneurs had significantly more growth and generated more jobs than businesses with Canadian born owners. Immigration leads to the creation of new, young and dynamic private incorporated firms that grow faster, said CTV News:
+75% of the immigrant-owned firms were less than 10 years old, compared with just over half of those run by someone born in Canada
Young firms accounted for 40.5& of gross job creation, but only 17% of gross job losses
Immigrant-owned companies are 1.3x as likely to be high-growth firms, with annual employment growth exceeding 20%, compared to Canadian-born
90% of firms owned by immigrants who had lived in Canada for five years were young firms
Canada immigration lawyer Evelyn Ackah says government economic immigration programs that help recruit immigrant entrepreneurs to Canada and assimilate into the culture will help grow the economy,
Canada has been actively recruiting immigrant entrepreneurs. Canada's Startup Visa Program is the first of its kind in the world and links innovative immigrant entrepreneurs with Canadian experienced private sector organizations that have expertise in working with start-ups. The Start-up Visa Program focuses on entrepreneurs who want to immigrate to Canada and who can build businesses and create jobs for Canadians and Permanent Residents and help build a stronger Canada.
Read More: